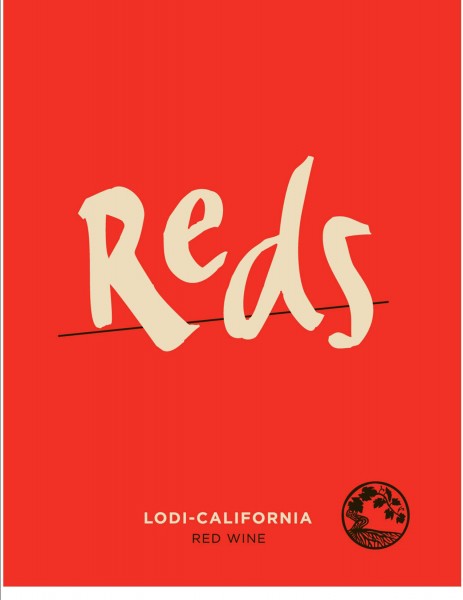 REDS 2015 Red Blend
(80% Carignane, 20% Petite Sirah)
Lodi, California
VINEYARD
REDS was established in 1995. Lodi, California where the vineyards for REDS are located is a very different growing region.  Lodi is located near the head of the Sacramento River system, a massive complex of streams, rivers, and canals, which eventually flow out the Golden Gate into the Pacific Ocean.  As in much of northern coastal California, the warm air of the afternoon rises, creating a vacuum which in turn sucks cool ocean air eastwards along the river systems, tempering the heat and promoting a slower, more even ripening. In Sonoma and Napa, the cooling effect often results in late afternoon and evening fog; by the time the cooler air arrives in Lodi, however, it has lost much of its moisture, but little of its cooling effect.  And this is what separates Lodi from the deep Central Valley growing conditions.
The vineyards sourced for REDS have ancient, thick-stemmed Carignane vines planted in the late 1800s. Lodi's largely sandy/gravelly soils seem to favor vine longevity. These vineyards are so old that their roots have long ago adjusted to the terroir and established a balance between themselves and the top (above ground) stock. While younger vines crank out tonnage and foliage with gusto, these old timers are content to produce a modest and balanced crop. After decades of production, in the 2012 vintage, the REDS blend has changed to put more focus on the true star of the blend – the 120 year old Carignane vines (80%) accompanied with Petite Sirah is about 25 years old (20%) – resulting in amazing complexity in this affordable red blend.
CELLAR
It is left to macerate for two to four days until natural fermentation begins in a combination of small open-top fermenters and stainless steel upright tanks. It then receives pump-overs or punch-downs depending on the fermenter. REDS is aged for 10 months in American and Hungarian oak (about 10% new). It is bottled with minimal fining, as necessary with egg whites and then loose polish filtered.