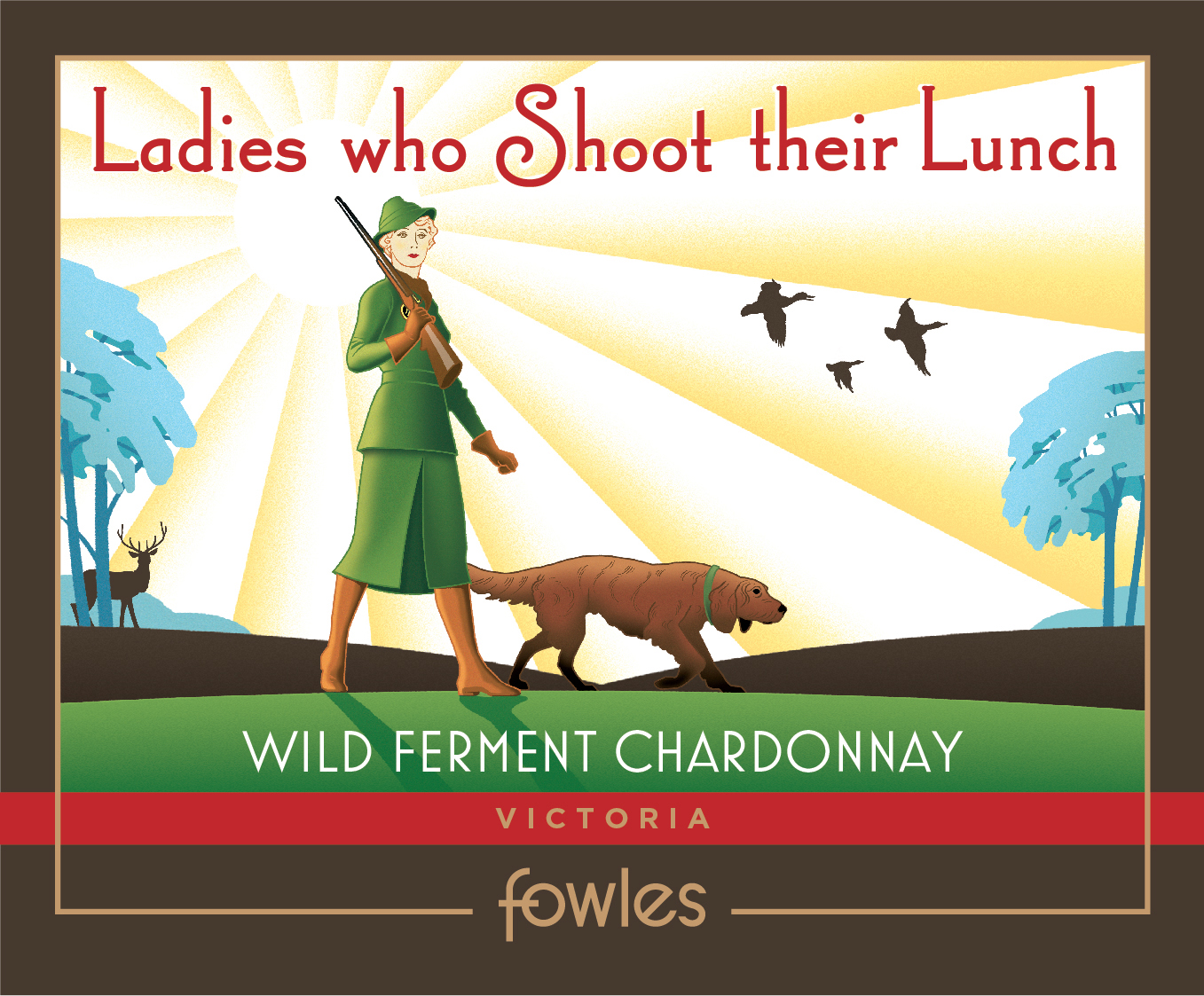 LADIES WHO SHOOT THEIR LUNCH 2020 "Wild Ferment" Chardonnay
Victoria, Australia
Fowles Wine vineyards and winery are located in the dramatic granite landscape of Strathbogie Ranges region of Victoria, Australia. The Strathbogie Ranges is characterized by massive granite boulders – the very boulders that have given rise, over millions of years, to the sandy loam soils in which the vines grow.
VINEYARD
The fruit from the Greenstone vineyard provides the lovely mid palate peachy fruits in the wine. The Strathbogie component provides a touch of minerality as a result of the granite rich soil.
Vintage Comments: 2020 was a warm vintage with low yields providing excellent fruit quality. The fruit was harvested mid March when it showed a good balance of sugar and natural acidity. The blending of this wine is always the most exciting event in our winemaking calendar.
CELLAR
As always with the wild ferment Chardonnay, we have a rich diversity of individual wines in barrel to work for this blend. There are many types of French barrels used to mature this wine. Each cooper, or "Tonnelier" provide its own unique flavors. The combination of all these variables is what makes this wine of great complexity and quality.
ACCOLADES
92 points – James Suckling
Ladies Who Shoot – Chardonnay – Bottle Shot
Ladies Who Shoot – Chardonnay 2020 – Tech Sheet
Ladies Who Shoot – Chardonnay 2020 – POS
Ladies Who Shoot – Chardonnay 2019 – Tech Sheet
Ladies Who Shoot – Chardonnay 2019 – POS
Ladies Who Shoot – Chardonnay 2018 – Tech Sheet
Ladies Who Shoot – Chardonnay 2018 – POS
Ladies Who Shoot – Chardonnay 2016 – Tech Sheet
Ladies Who Shoot – Chardonnay 2016 – POS