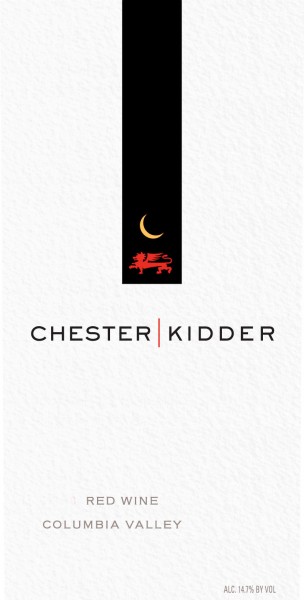 CHESTER-KIDDER 2017 Cabernet/Syrah Blend
(68% Cabernet Sauvignon, 26% Syrah, 6% Petit Verdot)
Columbia Valley, Washington

WINEMAKER – Gilles Nicault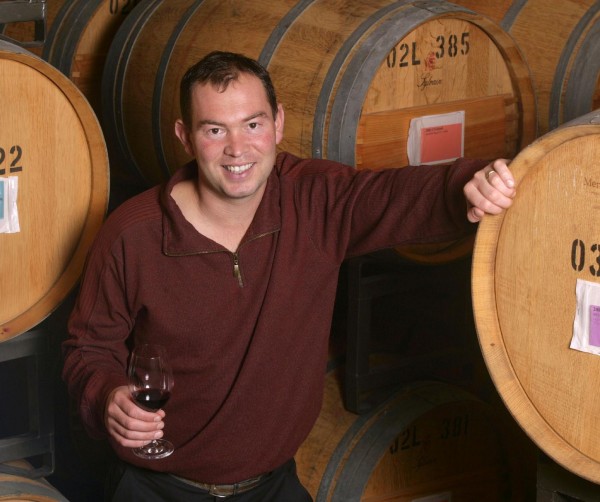 This wine is a partnership with Gilles Nicault who is now the on-site winemaker who oversees all of the Long Shadows projects. After earning degrees in Viticulture and Enology at the University of Avignon and honing his craft in the vineyards and wineries of Cote Du Rhone, Provenc, and Champagne Gilles was drawn to Washington State by reports of outstanding noble grapes. Gilles worked his way up in Washington to head of Enology and Production of Woodward Canyon in 1999. It was only natural that Gilles would want to join Allen Shoup's state-of-the-art Long Shadows team. It is there he will complete his search for the secrets of the world's most exceptional wines as he works alongside some of the world's greatest winemakers. His exposure to their craftsmanship, with specific grape varieties and classic wine styles, allows him to perfect his own signature work with the Chester-Kidder winery.
VINEYARD
Cabernet Sauvignon and Syrah grapes from Candy Mountain give this wine its structure and beautifully textured mouthfeel. Stone Tree Vineyard (Wahluke Slope) adds juicy, ripe cherry flavors. Dionysus Vineyard Petit Verdot, always a standout site for this variety, is a lovely blender contributing balanced acidity and dark fruit character that lifts the finished wine.
CELLAR
Select Cabernet Sauvignon lots underwent an extended maceration of 40 days to produce intense color, flavor and firm tannins that stand up to 30 months of barrel aging in tight-grained French oak barrels (85% new). The extended barrel-aging helps to both enhance the wine's rich mouthfeel as well as integrate the fruit and oak. The result is a supple, layered wine that drinks well on release but also rewards time in the cellar.
ACCOLADES
93+ points – Jeb Dunnuck
93 points – Wine Enthusiast
92+ points – Antonio Galloni's Vinous Media
LS – Chester Kidder 2017 – Tech Sheet
LS – Chester Kidder 2017 – POS
LS – Chester Kidder 2016 – POS
LS – Chester Kidder 2015 – POS
LS – Chester Kidder 2014 – POS
LS – Chester Kidder 2013 – POS
LS – Chester Kidder 2012 – POS