AU BON CLIMAT 2020 "Isabelle" Pinot Noir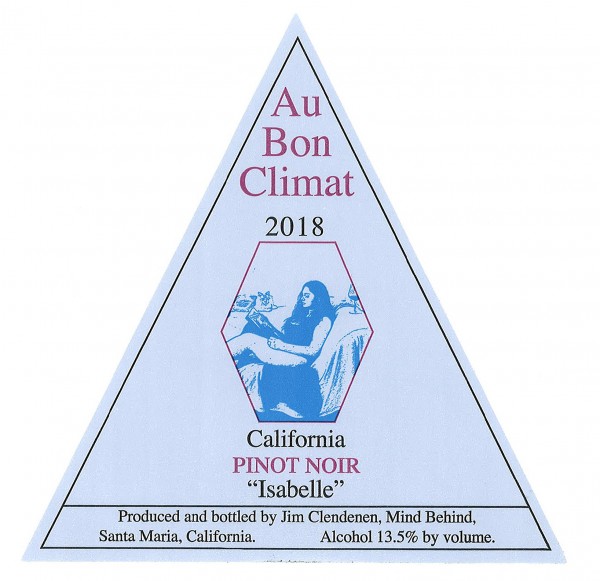 California
*This cuvee is named for Jim Clendenen's daughter.
VINEYARD
The Isabelle cuvee is an assemblage of the best Pinot Noir barrels of the best vineyards that Jim Clendenen harvests in a given vintage. The blend includes barrels from at least six different vineyards. These vineyards range from two vineyards in northern California, one in the Anderson Valley in Mendocino County, and another in the Russian River Valley in Sonoma County, along with five or six of the top vineyards from the Central Coast. Often as many as 20 different clones are represented in the blend.
CELLAR
The fruit is fermented in small open top fermenters, which are punched down by hand twice a daily. The wine is then aged for 24 months in new Francois Freres French oak barrels and then blended and bottled without fining or filtration.
ACCOLADES
94 points – Antonio Galloni's Vinous Media
94 points - Jeb Dunnuck
ABC – Isabelle Pinot Noir – Label
ABC – Isabelle Pinot Noir 2020 – Tech Sheet
ABC – Isabelle Pinot Noir 2020 – POS
ABC – Isabelle Pinot Noir 2019 – POS
ABC – Isabelle Pinot Noir 2018 – POS
ABC – Isabelle Pinot Noir 2017 – POS
ABC – Isabelle Pinot Noir 2016 – POS
ABC – Isabelle Pinot Noir 2015 – POS
ABC – Isabelle Pinot Noir 2014 – POS
ABC – Isabelle Pinot Noir 2012 – POS