Laurel Glen Vineyard
WINERY HISTORY
Laurel Glen is a jewel box of a vineyard on top of Sonoma Mountain that produces tiny quantities of very complex, yet powerful Cabernet Sauvignon under the primary label Laurel Glen Vineyard as well as the Counterpoint label – which is essentially a barrel selection that includes most of the "more forward showing" lots produced from the estate vineyard. While Laurel Glen Vineyard Cabernet Sauvignon is made entirely from this estate vineyard, beginning with the 2012 vintage the Counterpoint Cabernet Sauvignon has been supplemented with some very high quality fruit from neighboring vineyards on Sonoma Mountain.
In 2011 after completing his 30th vintage, founder Patrick Campbell turned the reigns of this historic estate over to its new proprietor, Bettina Sichel. Bettina comes from a great wine family that has had roots in Bordeaux France, as well as in Germany.
Laurel Glen Vineyard was birthed in 1977 when Patrick Campbell purchased a 3 acre parcel of Cabernet Sauvignon vines on top of Sonoma Mountain. He produced the first wine under the Laurel Glen label in 1981. Over time Patrick added to the original 3 acres and at the time of its sale to Bettina, the estate comprised a total of 14 acres under vine. The vineyard is broken into nine separate blocks, the oldest of which was planted in 1968 (not including the unique row that dates back to the 1880's). The red sandy soil is of volcanic origin, and the site has an east facing slope at about 1,000 feet elevation above the town of Glen Ellen. It did not take long for this unique vineyard site to gain a reputation for producing some of the best and longest lived Cabernet Sauvignon in the state.
Bettina is seeking to elevate the amazing wines from this historic vineyard to new heights. She has converted all of the viticulture to strictly organic practices, and in 2014 the vineyard received CCOF organic certification. She has also hired Master Winemaker David Ramey, to guide her decisions in the cellar. One of his best cellar decisions was to hire Randall Watkins as winemaker. The initial results from this new team have been spectacular, producing wines with a bit more suppleness and elegance upon release while compromising nothing in depth and complexity. The hallmarks of Cabernets from this vineyard have always been their great structure and long finishes.
Counterpoint is a blend of the more "forward showing" lots vinified from Laurel Glen Vineyard  supplemented with some amazing fruit from a few neighboring vineyards on Sonoma Mountain. The original conception of Counterpoint was as a method to become more selective about the fruit that goes into the Laurel Glen Vineyard wine, choosing only the most structured and age worthy barrels for this Grand Vin. While this is still true today, Bettina's fanatical improvements in viticulture has increased the proportion of fruit that is worthy of this distinction. The more forward lots still go into Counterpoint and are sold for about half the price of Laurel Glen Vineyard.  Depending on the vintage as much as 35% of LGV may be bottled as Counterpoint. This process is intended primarily to make Laurel Glen Vineyard more of a true "vin de garde", without using the meaningless term "reserve" on the label.
PROPRIETOR BIO – Bettina Sichel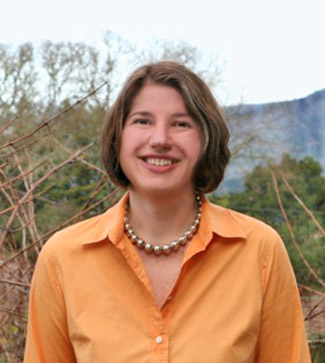 Bettina Sichel represents the 5th generation of the Sichel family to work in the wine trade. The Sichel family has had strong ties to Bordeaux and Germany. Her father, Peter M.F. Sichel was almost singlehandedly responsible for taking a small "family" brand from Germany, Blue Nun, from obscurity to a household name in the US.
Bettina immersed herself in the California wine industry, working with the prestigious Napa Valley Vintners Association. She was also instrumental in helping to launch Quintessa in 1998, developing a national distribution network and staying on for the next decade as Director of Sales and Marketing.
In the spring of 2011, Bettina purchased the iconic Laurel Glen Vineyard from its founder, Patrick Campbell.  She looks forward to preserving the integrity of this fabled estate while "raising the bar" of quality even higher. To this avail she has brought on Phil Coturri to transition the vineyard to exclusively organic practices, and David Ramey to oversee the winemaking process along with Randall Watkins, their principal winemaker.