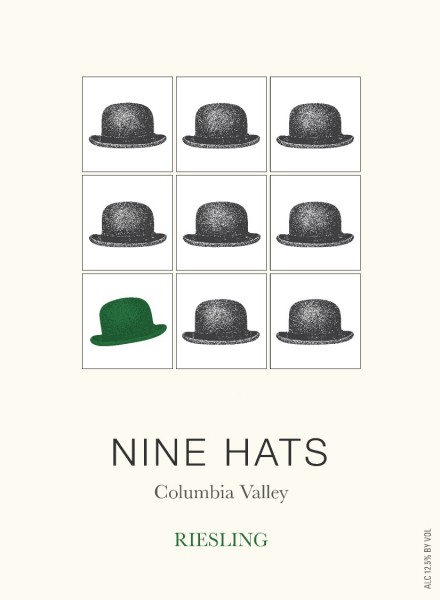 NINE HATS 2014 Riesling
Columbia Valley, Washington

Nine winemakers. Nine hats. The nine renowned winemakers of Long Shadows' signature wines discover after each harvest that a percentage of their resulting barrels are more than they require to achieve that perfect balance in their final blends. These extra barrels now produce NINE HATS.
VINEYARD
This is 100% Riesling sourced from German clone plantings and some of the Columbia Valley's oldest Riesling vines.
CELLAR
All of the grapes were handpicked early in the morning and gently pressed to capture fresh citrus and honey flavors without imparting any bitterness. Fermented at a cool 60 degrees in stainless steel tanks to maintain the vibrant acidity.
LS – Nine Hats Riesling – Label