Tierra Divina Vineyards
WINERY HISTORY
Tierra Divina Vineyards encompasses a portfolio of wines from both California and Argentina all of which are the "brain children" of Master Winemaker Patrick Campbell. Patrick began his winemaking career in 1981 when he produced the first vintage of Laurel Glen Cabernet Sauvignon, from a tiny vineyard he owned on top of Sonoma Mountain.
"Great value" has always been a hallmark of Patrick's wines and this led him to discover some ancient vineyard sites (some dating to the late 1800's) in the hills of Lodi, where he sources fruit for his REDS and !ZaZin projects, which he began producing in the early 1990's. To the uninformed, Lodi would appear to be too warm an AVA to produce great wine, being at the mouth of the Central Valley. But Patrick explains as the Central Valley heats up the hot air rises and creates somewhat of a vacuum, pulling cool air off the Pacific up the Sacramento River Valley, and it enters the Central Valley through Lodi, which creates "cool pockets", especially in the hills where Patrick's sites are located. Intense heat can shorten the life of a vine. The incredible age of the vines in the sites Patrick works with are a great testament to this "wind gap" phenomenon.
His "REDS" is comprised of 60% Zinfandel (80 year old vines), 30% Carignane (120 year old vines), and 10% Petit Syrah (30 year old vines). His !ZaZin is primarily from two blocks of 120 year old Zinfandel vines, with a bit of Petit Syrah added for spice and color.
This same desire to create wines of great value coupled with his adventurous spirit to challenge himself to explore new wine horizons led him to be the first North American to venture down to Argentina in the mid-1990s to begin making Malbec under his Terra Rosa label.
His early discovery of the potential of Argentinean Malbec, afforded him the opportunity to contract some of the area's oldest and best vineyard sites. He works primarily with two sites, one up north in the area near the city of Mendoza known as Lujan de Cuyo, and one much further south in the Valle de Uco at the base of the Andes. The average age of the vines he works with is about 70 years, but one of the sites he works with that is the source for his extraordinary Vale la Pena ("worth the effort") was planted back in the early 1930s. He also makes a wine called Tierra Divina (his company name as well) sourced exclusively from the Valle de Uco.
FOUNDER/WINEMAKER – Patrick Campbell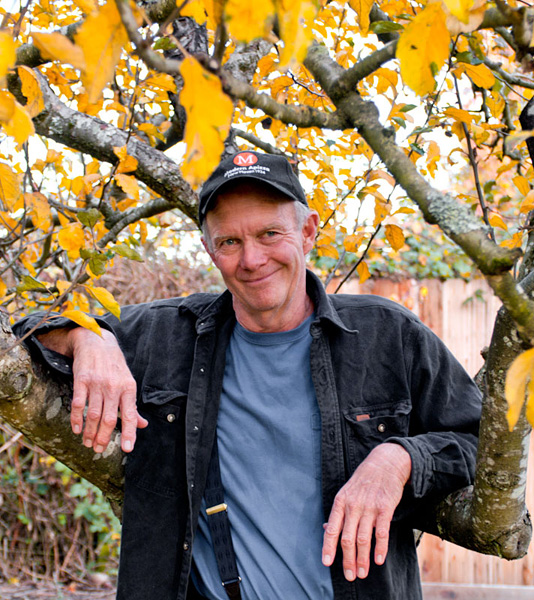 Patrick Campbell was born in Baltimore, but grew up on the fringes of the southern California wine industry. He sampled wine at the local Cucamonga wineries in his youth and enjoyed drinking it throughout his college years, but never did the thought of growing it or producing it cross his mind until he found himself working in an ancient vineyard on Sonoma Mountain just to pay the bills after graduation.
Patrick studied English Literature at Pomona College and earned a graduate degree in Philosophy at Harvard. He is very proud of the fact that he has neither a degree in viticulture nor enology, his expertise in these fields evolved organically.
Upon graduation Patrick followed his first love to a Zen Buddhist commune on Sonoma Mountain. It was there that he had his epiphany about entering the world of wine growing. He took a job working in a vineyard on the mountain and realized his calling. After a three year stint with the commune concluded, in 1977 he purchased the small three acre Laurel Glen Vineyard adjacent to the one he was working. Over time he added several contiguous blocks to the vineyard, eventually bringing the estate to a total of 35 acres (only 16 acres under vine). Patrick initially sold the Cabernet fruit from the vineyard to a prominent Sonoma producer for their Reserve bottling. It didn't take him long to figure out that making his own wine was a much more profitable approach. He produced his first wine under the Laurel Glen label in the 1981 vintage.
Constantly in search of a great value for consumers, Patrick has expanded his wine horizons to include projects in Lodi, California and Argentina. He was the first North American to produce his own Malbec in Argentina, under his Terra Rosa label in the mid-1990's, leading the charge on what has been one of the hottest and fastest growing wine varietals in US wine market history.
Patrick is a man of many passions. In his early days he managed the vineyard by day and played the viola in several Bay Area symphony orchestras by night, playing as a union musician to help "make ends meet". Patrick has since traded in his viola for the more manageably sized violin. He also stays quite fit, having taken up ocean kayak racing for which he has won many awards. Throughout his wine experience he has been quite passionate about wine industry politics and has held leadership positions in various industry trade associations. In 2005 he was voted the first recipient of the Wine Integrity Award.