SEQUEL 2014 Syrah
(95% Syrah, 5% Cabernet Sauvignon)
Columbia Valley, Washington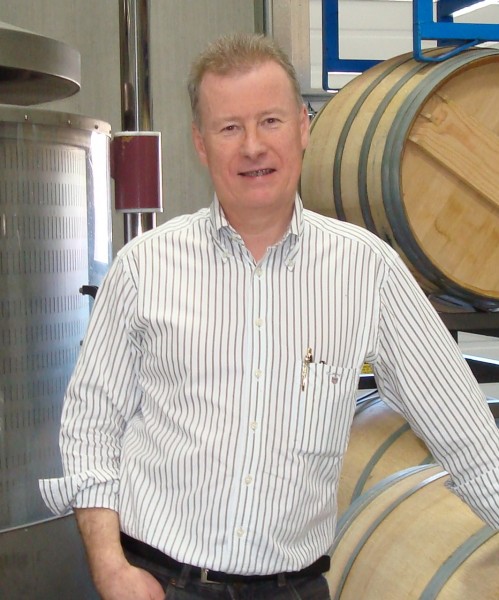 WINEMAKER – John Duval
Few winemakers are as synonymous with the iconic wines of a country as John Duval, best known for his work with Penfolds' Grange, the gold standard for Australian Shiraz. John joined Penfolds winery in 1974 after completing his studies in agriculture and winemaking. He was appointed Penfolds' chief winemaker in 1986. During his 16-year tenure, John helped establish Penfolds as one of the world's most celebrated wineries. After 28 years, John stepped down from the company in 2002 to establish John Duval Wines. In addition to making his own wine, John traveled to the Columbia Valley in 2003 at the invitation of Long Shadows Vintners' founder Allen Shoup to make his first U.S. wine, Sequel, a name chosen in recognition of his life's work with Syrah.
VINEYARD
The 2014 Sequel is a blend of four distinct Syrah vineyards. In a warm vintage like 2014, Yakima Valley's Boushey Vineyard Syrah (40%) is a cooler site that gives the wine its lively, elegant character. Bacchus Vineyard Syrah, grown on a south-facing block planted in 1993, adds dark color and richness. A Shiraz clone from The Benches Vineyard planted at John Duval's request in 2004, along with a small amount of Candy Mountain Vineyard Syrah, contribute power and concentration. Dionysus Vineyard Cabernet Sauvignon gives the wine its backbone.
CELLAR
Syrah's delicate skin requires gentle handling during fermentation to extract richness without imparting bitter tannins, so winemaker John Duval uses a variety of techniques to produce a wide spectrum of flavors. A portion of the grapes were fermented using an Australian method known as "rack and return" that requires draining the tank twice daily and gently putting the juice back over the top of the skins. Whole-cluster fermentation was also used to enhance richness and dimension on the palate. Lastly, some of the lots underwent submerged cap fermentation to add structure and enhance the mouthfeel of the finished wine. Aged 18 months in 100% French oak barrels, 65% new.
ACCOLADES
94 points – Robert Parker's Wine Advocate
93 points – Antonio Galloni's Vinous Media
91 points – Wine Enthusiast