PIROUETTE 2016 Bordeaux-style Blend
(68% Cabernet Sauvignon, 15% Merlot, 8% Petit Verdot, 6% Cabernet Franc, 3% Malbec)
Columbia Valley, Washington
WINEMAKERS – Philippe Melka & Agustin Huneeus Sr.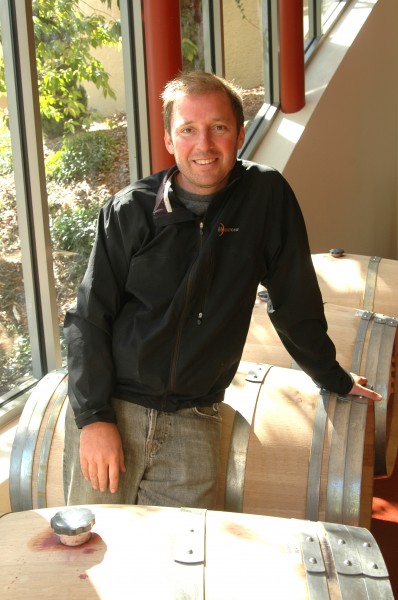 Philippe Melka's talents are the consequence of an ideal juxtaposition – the geologist's feel for terroir, the traveler's familiarity with far-flung wineries and estates, and a vintner's passion to produce the very best. Melka graduated from the University of Bordeaux, France, where he received a degree in geology in 1989. After earning a second degree in Agronomy and Enology, he began to apply what he learned during stints at prestigious wineries in Australia, Italy, California and France (Petrus, Haut Brion and Dominus, among others). Since his return to Napa Valley, Melka's technical expertise has contributed to the production of several highly acclaimed wines from a number of elite estates, including Marston, Seavey, Constant, Lail, Bryant Family, Caldwell, Quintessa, 100 Acre, and Vineyard 29. He has also begun his own labels, Metisse & CJ, these meritage blends pay homage to Melka's French influence (new oak aging, extended skin contact and gentle handling techniques) as portraitures of classic structure, balance and elegance. Melka's blends are also influenced by the effects of terroir on each harvested lot. Although subtly nuanced to most, they are prominent and critical to Melka the geologist. It is the creative touch of Melka the winemaker, by which his wines exude the complexities and full flavors that distinguish his talents from the rest.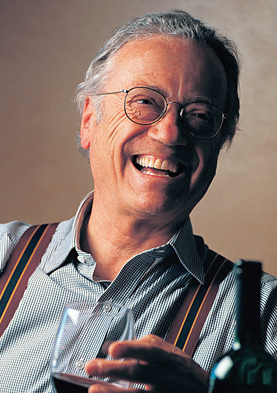 Agustin Huneeus Sr. embarked upon his legendary career in the wine industry over four decades ago.  He founded premier wineries both in California and Chile, and guided others to worldwide acclaim. Wines and wineries achieving prominence under Agustin's hand include Veramonte (Primus) and Concha y Toro of Chile, and Franciscan Oakville Estate, Mount Veeder, Estancia and Quintessa of California. He is considered a trail blazer with his Cuvee Sauvage, Napa Valley's first wild-yeast fermented Chardonnay, and Magnificat, one of Napa Valley's first Bordeaux style proprietary blends. To most vintners, a wine is a Chardonnay, perhaps, or a Zinfandel, or a Merlot. To Agustin, a wine is the embodiment of a place. Its heritage, its terroir, – its 'somewhereness', in his words – matters most. Meritage wines, those artful blends that pay tribute to the winemaker rather than to the variety, exemplify the Huneeus principle of "attaching wine to a place."
VINEYARD
Red Mountain is prized for its Cabernet Sauvignon and this wine displays all the structure and textured richness that has come to characterize the grapes from this acclaimed growing region.  Dionysus Vineyard's Petit Verdot adds layers of complex aromas and flavors.  The remainder of the blend is from select Wahluke Slope vineyards.  The Merlot brings juicy, richness to the finished wine; Cabernet Franc adds a hint of earthiness; and Malbec contributes appealing spice and beautiful color.
CELLAR
A variety of fermentation methods were used to enhance complexity and richness in this classic Bordeaux blend.  Hand-harvested Cabernet was fermented in 400L French oak barrels that were gently rolled throughout fermentation to integrate the oak with refined, dark fruit flavors and give the wine its silky mouthfeel.  All other varieties were fermented in traditional stainless steel tanks, with select lots enjoying longer skin contact to enhance the wine's dark color and mid-palate.  The finished wine was aged 22 months in French oak barrels (75% new) before bottling, unfiltered and unfined.
ACCOLADES
97 points - Jeb Dunnuck
93 points – Robert Parker's Wine Advocate
93 points – Antonia Galloni's Vinous Media
91 points - Wine Enthusiast
90 points - Wine Spectator
LS – Pirouette 2016 – Tech Sheet
LS – Pirouette 2015 – Tech Sheet