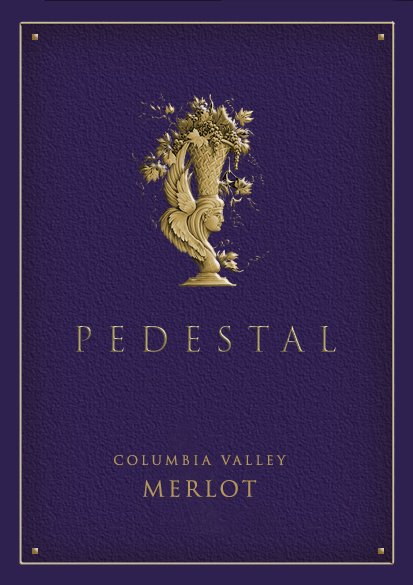 PEDESTAL 2014 Merlot
(81% Merlot, 15% Cabernet Sauvignon, 2% Petit Verdot, 2% Malbec)
Columbia Valley, Washington

WINEMAKER – Michel Rolland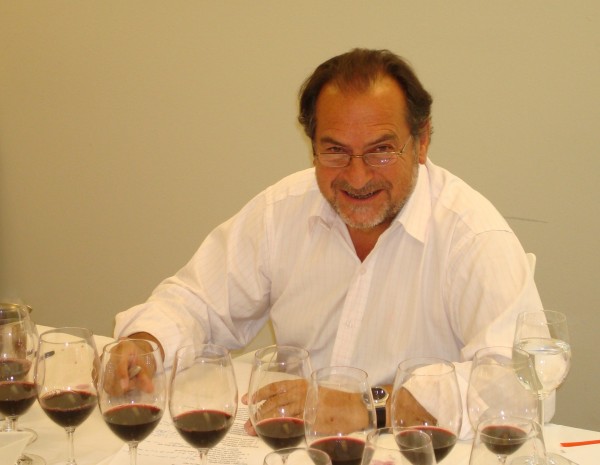 Michel Rolland is considered by many to be one of the most influential winemakers in the field.  A graduate of the esteemed Bordeaux Faculty of Oenology, he continues to build upon this practical source of knowledge through observations in his own laboratory in Pomerol, France.  He consults for over 100 vintners and vineyards on every continent, producing wines with an alluring style recognized as the "Rolland Method". Rolland also maintains partnership interests in far-flung regions of the globe, including his partnership in Pedestal at Long Shadows.  His home, however, is in Pomerol, where he owns and manages a number of holdings and fine wine estates: Chateau Le Bon Pasteur in Pomerol, Chateau Bertineau Saint-Vincent in Lalande-de-Pomerol, Chateau Rolland-Maillet in Saint-Emilion, and Chateau Fontenil in Fronsac.  In addition, Michel manages the Chateau La Grande Clotee in Lussac-Saint-Emilion under a vineyard lease system.

VINEYARD
Similar to previous vintages, the 2014 Pedestal is a blend of four distinct Merlot vineyards, each contributing unique character to create a layered, complex wine. Conner Lee Vineyard Merlot, notable for its richness, dominates the blend. Candy Mountain and Weinbau Vineyards contribute structure and texture. Dionysus Vineyard provides deep, dark color, and 15% Red Mountain Cabernet Sauvignon from Tapteil Vineyard gives the wine its backbone.
CELLAR
Hand-harvested grapes were double-sorted before fermentation to remove any stems or jacks that might impart harsh tannins, then the majority of the lots were cold soaked to build richness and flavor before undergoing whole-berry fermentation in 1,500 gallon upright French wood tanks. This, combined with gentle pump-overs throughout fermentation, enhanced the wine's color and helped to provide richness on the palate. The finished wine was aged 22 months in French oak barrels, 85% new.
ACCOLADES
95 points – Robert Parker's Wine Advocate
92 points – Antonio Galloni's Vinous Media
91 points - Wine Enthusiast
90 points - Wine Spectator
LS – Pedestal 2014 – Tech Sheet